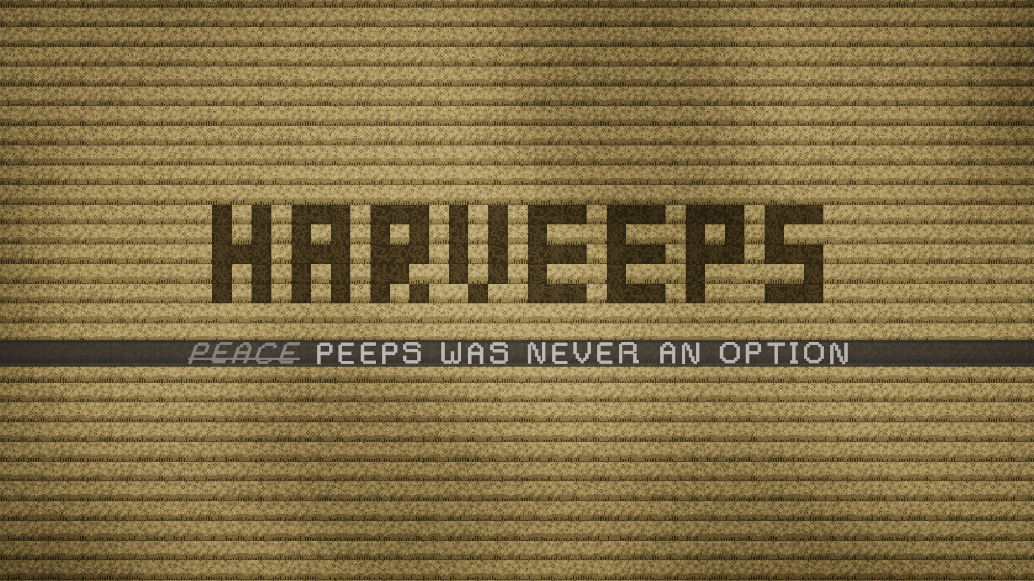 Harveeps

HARVEEPS
- This is a game made for the Ludum Dare 52 -
Huh. Is this another farming game for Ludum Dare 52?
Is it Tetris? Nope...
Is it a Sudoku? Nope.
Is it a farming game? Nope!
It's HARVEEPS! Aliens are invading Earth... But YOU are the aliens, so it's fine!
A game about playing aliens that are harvesting humans (conveniently named "happeeps") by forming crop circles.
Crop circles, crop circles everywhere!
Happeeps are hiding in their wheat fields. But it's no use against you marvellous technology.
You will be given shapes that you can use to draw crop circles in the fields, efficiently abducting the happeeps located where you're aiming.
Be wary though, as harvested lands will summon angry humans (angreeps). These pesky angreeps will launch their fork at you to try stopping your invasion.
Take your time and choose wisely.
When completing a line / column or one of the big 9-tiles blocks, you will reset the zone, removing any angreeps contained in it. And it will restore the fields, so more happeeps will be able to appear. That's nice, huh!
The more harvested tiles are on screen, the more likely angreeps will spawn. Choose wisely where you harvest!
CONTROLS
Click on things to do things.
And you can press R or use the mouse scrollwheel to rotate your currently selected shape.
IT'S HARVESTING TIME!
CREDITS
AUDIO / GRAPHICS / VFX : Thomas Lebrun (Raivk)
DEVELOPER : Anatole Chaumont (CharlieTU)
DEVELOPER : Jean-Christophe Joubier (eFrag)
DEVELOPER : Julia Marinelli (Donhadryel)

UI : Camila Suarez (Soulmakaira)
I'M A USELESS PIECE OF TEXT!
| | |
| --- | --- |
| Status | Released |
| Platforms | Windows, HTML5 |
| Rating | |
| Authors | Teagher Studio, JuliaMarinelli, CharlieTU, eFrag, CamilaSC, Raivk |
| Genre | Puzzle |
| Tags | 2D, Aliens, Cult Classic, harvesting, Ludum Dare 52, Pixel Art, weird |
| Links | Ludum Dare |
Download
Download
HARVEEPS_Windows_v1_1_0.zip
34 MB